DON'T WAIT
FOR DAMAGE!
WHAT OUR PRODUCTS CAN DO!
MAKRA offers a wide range of products for automotive, craft and industry. Here you will find everything for your application.
PRODUCTS
FOR AUTOMOTIVE,
CRAFT & INDUSTRY
Maintenance works best with products from MAKRA. Whether you need to apply underbody protection or lubricate connecting pieces - MAKRA has everything for you - from loosening, separating, bonding to sealing.
BROCHURES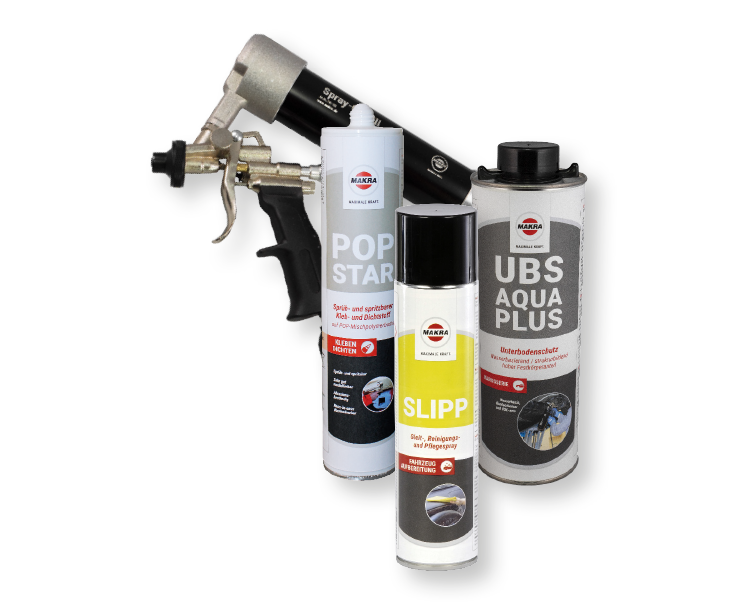 CURIOUS?
TAKE A LOOK AT OUR ONLINE SHOP!