MAKRA HIGHLIGHTS
THIS IS WHERE IT GETS INTERESTING!
You can find more interesting and current news in our News Portal.
MAKRA'S CORE COMPETENCIES
FOR AUTOMOTIVE, CRAFT & INDUSTRY
MAKRA offers high-quality products and services. This is also reflected in the result after use and thus quickly becomes an experience.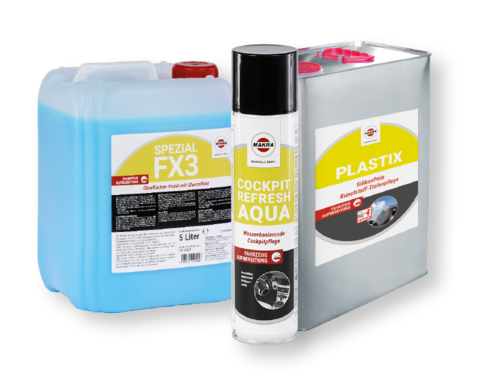 Our products are suitable for your car, craft and industry. Both for cleaning, care and maintenance. From caring skin creams, cleaners of all kinds, to lubricants and much more. Learn more about our products or visit our online store.

With our services we will not let you down. We will be happy to advise you on occupational safety within your company. We also inspect your waste water systems and make sure that your equipment does not pose any danger.